Life was all private jets and limos after his Oscar win. Then came a decade of bad roles and flop films. Now, hes making up for lost time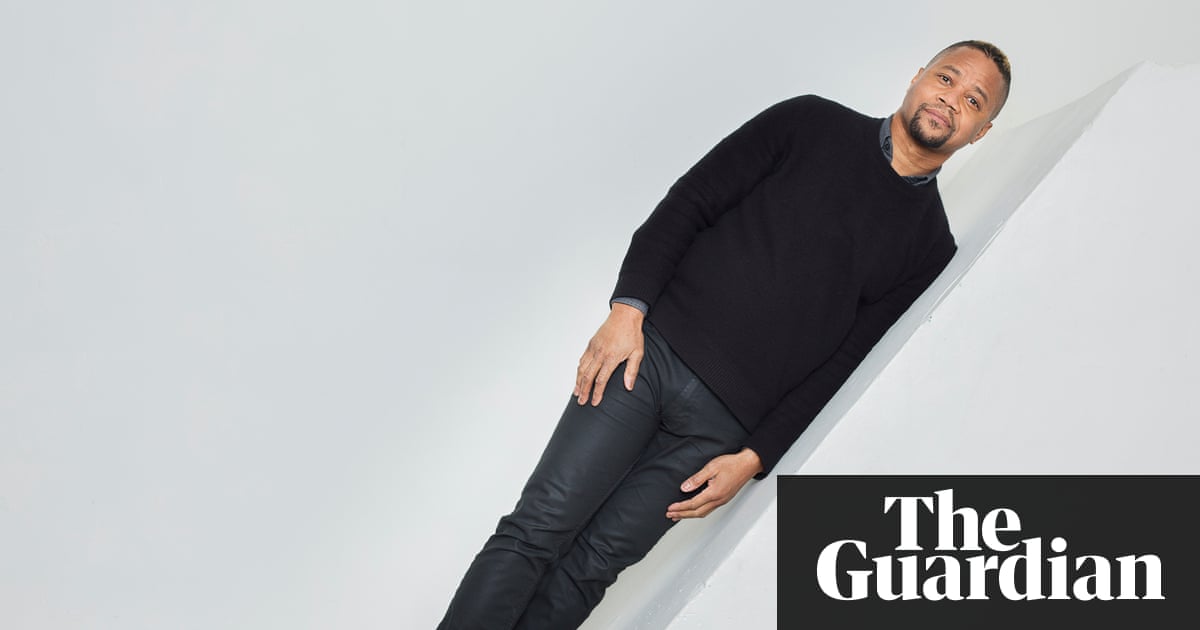 Somebody asked me backstage, when I won the Oscar: Did you ever imagine this? And I was like, Never in a million years! But it was bullshit. It was a lie, Cuba Gooding Jr admits. I used to practise my autograph in math class. I would envision myself holding that Oscar above my head. The real success stories are the people who truly believe they are going to be famous, so they mentally prepare. And thats what I was doing my entire life: preparing for it.
What Gooding hadnt thought about was what to do next. That night in 1997, he won best supporting actor for his portrayal of footballer Rod Tidwell in Tom Cruise sports drama Jerry Maguire. It was the high point of his career, and his performance was so unforgettably dynamic that Tidwells Show me the money! catchphrase became part of the language. When Gooding went to pick up the Oscar, it was as if he was still in character. He backflipped and shouted, I love you! to his family, God, Tom Cruise and anyone else he could think of. When the background music swelled, rather than cutting him off, it soundtracked a crescendo of gratitude that was both manic and sincere. Both on screen and off, Goodings energy shook up the place. The audience gave him a standing ovation.
After Jerry Maguire, they did show him the money; possibly too much of it. The commercial hits steadily gave way to critical bombs, followed by 10 years in the wilderness, as Gooding puts it. I got to buy both my mom and my wifes mom a house. I was on private jets and I was doing the limos, and then, all of a sudden, I was broke again. He spent a decade drifting from one straight-to-DVD film to the next.
But in recent years Gooding has been clawing his way back. In 2016, he returned to global attention with the acclaimed Ryan Murphy series The People v OJ Simpson; now hes leading a London revival of the musical Chicago, playing the male lead, lawyer Billy Flynn, who defends a murderous showgirl. Today he looks well considering hes just finished a long day of dance rehearsals. Its like doing an extreme workout, he says, slouching on the sofa in a London studio. Musicals seem such a natural fit for a showman like Gooding, its surprising he hasnt tried it before. Singing and dancing have always been part of his life; his parents were both singers: his mother in 60s group the Sweethearts; his father in R&B group the Main Ingredient, who had a million-selling hit in 1972 with Everybody Plays The Fool.
But it was precisely because of this musical heritage that Gooding never sought to follow in his parents footsteps. They moved from New York to Los Angeles when he was four and separated two years later; his mother raised Gooding and his two siblings alone. My father wasnt there a lot of my upbringing, he says. I always kind of blamed him not being there on the music that he did. I can remember being five, six years old, falling asleep with music blaring through the house. My father would put on an album and play it on a loop over and over again his own music, Sam Cooke, Al Green, Marvin Gaye, Stevie Wonder, all that R&B. The music played in the house when he came home for two or three weeks, then he was gone for six months. So when it was very loud in my house, it represented my dad being home.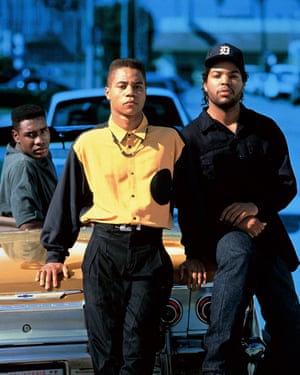 Read more: https://www.theguardian.com/film/2018/mar/31/cuba-gooding-jr-10-years-wilderness