Newly unearthed document details Ernesto Geisels approval of over 100 executions of subversives, sparking immediate outcry in Brazil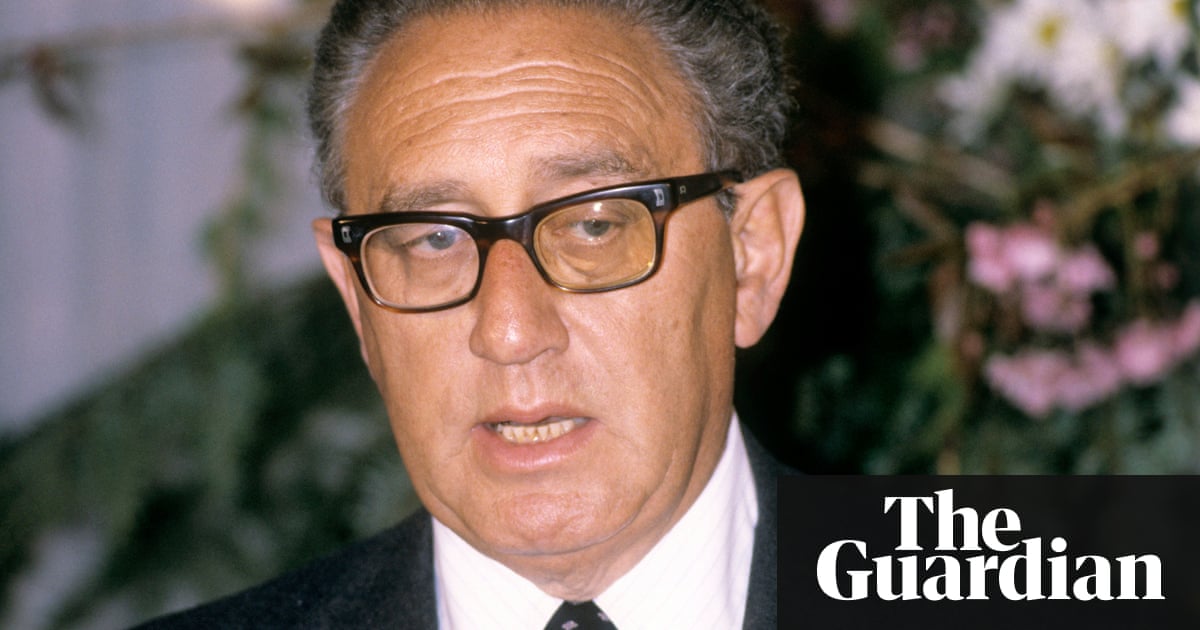 Brazils former dictator Ernesto Geisel personally approved the summary execution of his regimes perceived enemies, according to a newly unearthed CIA memo that has reopened a bitter debate over one of the darkest chapters of contemporary Brazilian history.
Matias Spektor, the So Paulo-based academic who discovered and distributed the document on Thursday, called it the most disturbing I have read in 20 years of research.
The memorandum, sent to then secretary of state, Henry Kissinger, by the CIA director, William Colby, on 11 April 1974, details a meeting it said had taken place a few days earlier between Geisel and three Brazilian generals.
One tells Geisel, who ruled Brazil from 1974 until 1979, the regime cannot ignore the subversive and terrorist threat it faces. Extra-legal methods should continue to be employed against dangerous subversives, Gen Milton Tavares de Souza is quoted as saying.
De Souza informs Geisel that 104 such subversives were summarily executed by military intelligence in the previous year a policy a second general insists should continue.
According to the US account, Geisel notes that such killings could be potentially prejudicial and asks for a few days to consider whether such tactics are appropriate. The following week Brazils president concludes the policy should continue but that great care should be taken to make certain that only dangerous subversives were executed.
The revelation sparked an immediate outcry in Brazil where Geisel, who died in 1996, is remembered as one of the more benign leaders of Brazils 1964-1985 military dictatorship, who oversaw a gradual relaxation after a brutal five-year period known as the anos de chumbo or years of lead.
A 2014 report by Brazils truth commission blamed the dictatorship for at least 191 killings and 210 disappearances.
Its an astonishing document, Pedro Dallari, the former head of that commission, told the G1 news website, calling on the armed forces to face up to their responsibility for such crimes.
In a front-page article, O Globo, one of Brazils leading newspapers, said the memo, which was published by the US state department in 2015 but only uncovered in Brazil this week, proved Geisel gave the green light to savagery.
Ricardo Noblat, a political commentator, claimed it gave the lie to the idea that crazed and out of control junior officials alone were responsible for the killing and torture. [The memo] makes it clear Geisel did far more than simply tolerate the crimes committed by his colleagues in uniform. He knew about and authorized many of them.
The focus on the juntas murderous tactics comes amid an upsurge in support for rightwing politicians, some of whom, like presidential frontrunner Jair Bolsonaro, openly praise the dictatorships iron rule.
Bolsonaro shrugged off Geisels alleged sanctioning of summary executions on Friday. Whos never given their kid a spank on the bum and then regretted it? These things happen, he was quoted as saying by the Estado de So Paulo.
Susanna Lira, a film-maker whose latest documentary, Torre das Donzelas, focuses on a notorious dictatorship-era jail whose inmates included ex-president Dilma Rousseff, called the memo a staggering reminder of torture, murder and disappearances committed by the military regime.
Most worrying of all is knowing that to this very day we have high-flying politicians who defend such methods as state policies, Lira added.
Read more: https://www.theguardian.com/world/2018/may/11/ernesto-geisel-brazil-cia-memo-torture-executions