Why didnt they respond differently has been a regular response to victims stories. As if that changes things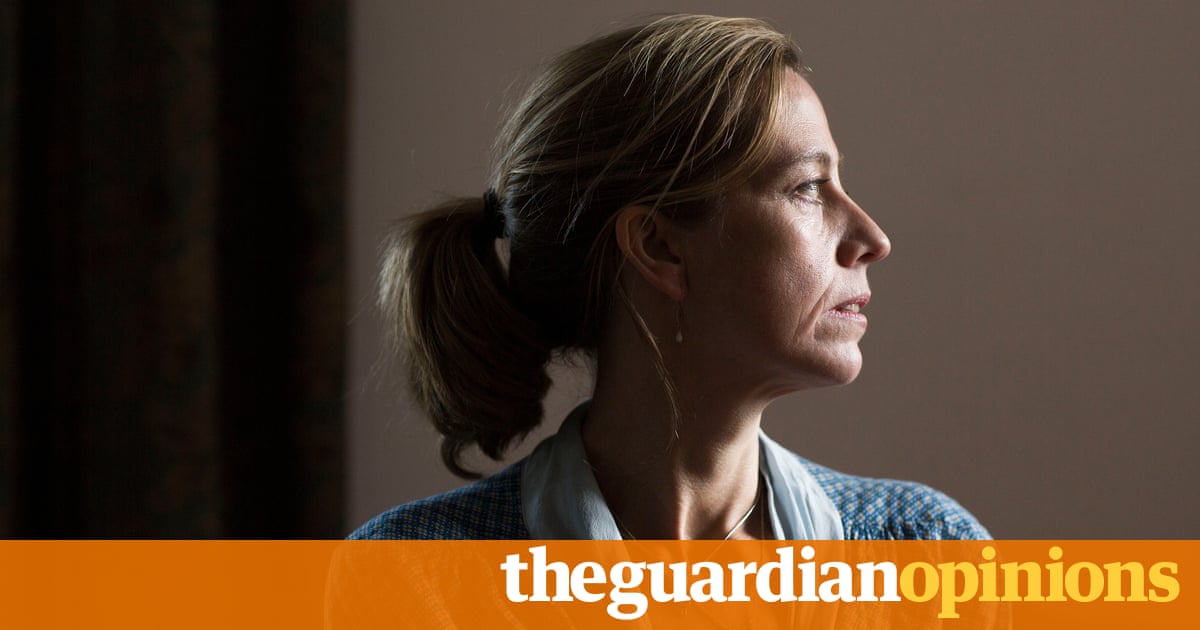 In cases of workplace sexual harassment, we are ready to blame almost anybody except the perpetrator. Why didnt others in the industry blow the whistle? Why didnt somebody stand up to him? And most of all, the common narrative goes, why didnt the women do something?
In the wake of a series of allegations of sexual harassment, assault and rape against film executive Harvey Weinstein, all the usual questions have been directed at his victims. Commentators have questioned their stories, their motives, their timing, their responses, their actions, their inaction, their silence and even their clothing.
This is exactly why most women dont report workplace sexual harassment. The result is a barrage of buts, carefully designed to pin the blame on the victim herself. No such corresponding interrogation exists for perpetrators.
We do not ask why, or how, or with what possible motive men sexually harass and assault women. We focus on their victims, as if the abuse befell them by chance rather than by design, and could have been avoided with just a little more effort on their part. But why didnt you do this, or that, or the other, which might have prevented or resolved the situation? women are repeatedly asked. The man at the centre of it all slips out of the frame altogether.
But even if women were to react in the various ways these unhelpful interrogators suggest, even if they followed the retrospective advice to the letter, the problem would remain unsolved. The issue is not one of imperfect victims, but of power imbalance and deeply ingrained misogyny.
As if to prove this point, Harvey Weinsteins accusers have described a broad array of different responses to similar alleged experiences of being pressured into sexual acts, cornered in hotel rooms or subjected to unwanted advances. Together they prove conclusively, once and for all that it is ridiculous to suggest the right victim response could somehow magically solve this problem.
Why didnt she speak out?
The actress Sophie Dix told the Guardian she did speak out, and loudly. She says: I was very, very vocal about it at the time. I didnt want to own it. I wanted people to take it away from me. But I was met with a wall of silence people in the industry didnt want to know about it, they didnt want to hear. She believes her nascent film career was ruined as a result.
Why didnt she say no?
Rosanna Arquette did just that. She has described Weinstein trying to force her into touching his erect penis when she went to his room to collect a film script. When she told him Ill never do that, she says he warned her she was making a huge mistake, claiming he had advanced the careers of other women who had given in to his advances. She told the New Yorker she feels her film career suffered deeply as a result.
Why didnt she deflect the situation?
Cara Delevingne says she did so when Weinstein tried to make her kiss another woman, starting to sing instead in a desperate attempt to turn the incident into an audition. She got the role and was deeply disturbed by the idea that Weinsteins advances were the reason why, terrified to tell anyone in case they blamed her and consumed by guilt that she had done something wrong.
Why didnt she stay away from him?
Angelina Jolie did, saying she chose never to work with Weinstein again after a bad experience in her youth, a move that probably harmed her career and may have taken her out of the running for a great number of potential roles.
Why didnt she report him?
Rose McGowan has described how she told Roy Price, the head of Amazons video content service, that Weinstein had raped her. She says his response was to ignore her complaints, telling her there was no proof, and her show was subsequently dropped by the platform. (Price has been put on leave by Amazon Studios amidst the allegations, with new claims also emerging that he himself sexually harassed the producer of one of its best-known shows).
Why didnt she fight back?
Lucia Stoller, now Lucia Evans, has accused Weinstein of forcing her to perform oral sex on him in a hotel room at a meeting about film scripts in 2004. She says she tried to get away, telling him over and over I dont want to do this, stop, dont. She told the New Yorker she was unsuccessful because: I didnt want to kick him or fight himhes a big guy. He overpowered me. The failure of her attempt left her blaming herself for what had happened. I just sort of gave up. Thats the most horrible part of it, and thats why hes been able to do this for so long to so many women: people give up, and then they feel like its their fault.
Why didnt she just submit?
The Italian actress Asia Argento says she eventually submitted to Weinsteins sexual advances in a desperate attempt to end the non-consensual encounter. Though she says she initially repeatedly told him to stop, she explained that the incident became a horrible trauma because she later berated herself that if I were a strong woman, I would have kicked him in the balls and run away. But I didnt. And so I felt responsible.
Why didnt she get mad?
When Rose McGowan vented her rage about Hollywood abuse and male complicity on Twitter after the recent allegations came to light, and she found herself temporarily suspended from the platform for violating its rules. While it wasnt immediately clear what had caused the suspension, Twitter later claimed she had tweeted a private phone number.
Why didnt she go to the police?
The Filipina-Italian model Ambra Battilana Gutierrez immediately attended a police station to report assault when Harvey Weinstein grabbed her breasts and tried to put his hand up her skirt at a meeting in 2015. A resulting NYPD undercover operation obtained an audio recording of Weinstein admitting to the assault, and pressuring her to join him in his hotel room while he showered. Yet Gutierrez was subsequently smeared in the press, and the Manhattan district attorneys office failed to file charges.
For every person who asks: Why didnt she?, there is a woman who can answer: I did. Criticising victims responses will never solve this problem. It is time to stop asking: Why didnt she? and start asking: Why didnt we?
Read more: https://www.theguardian.com/commentisfree/2017/oct/14/after-weinstein-stop-asking-women-to-answer-for-sex-predators-crimes